Welcome to DX Radio
DX Radio is the hobby of listening to distant radio stations, typically from locations well outside their intended coverage area. Sometimes the weakness of the signal is the challenge, sometimes the amount of interference, and other times the infrequent or irregular schedule of the station.
Typically most dx-ing is achieved on the Mediumwave Band (AM band) and the shortwave Tropical Bands between 2 and 6 MHz. The higher shortwave bands 6 to 30 MHz are generally used for true international broadcasting.
Why DX?
It's a challenge. Radio propagation isn't constant and many factors influence it. The time of day and the time of year affect the strength of signals. Radiation emitted by the sun changes daily which affects the earth's ionosphere as well as the approximate 11 year cycle of sunspot activity.
The weather and the seasons also dramatically affect VHF propagation, with the summer often allowing stations to be heard from many hundreds of miles. For instance Italy, Spain and North Africa are frequently heard in the UK on FM from May through to September.
Current News
Saturday 23 May 2020:
FM DX - Sporadic E to Algeria, Spain and Portugal.
Recent News
Monday 11 February 2013:
SW DX - Radio New Zealand RNZI is coming in loud and clear on 15720 kHz. Top of the hour recording 12:00 ID and News
Saturday 4 October 2008:
MW DX - Hot Country CIMR are coming in loud and clear from North East Ireland on their licenced 549 kHz channel, whch is on-air each weekend until December. This is apparently running 25 kW power, and it's easily overcoming the German station on the channel. Short recording of it on today's DX logs page
Sunday 6 April 2008:
MW DX - CBC are closing the 50 kW CBA transmitter on 1070 kHz tomorrow morning at 0700 Atlantic time (1000 UTC). There is a planned "DX Test" scheduled for 0100 Atlantic time (0400 UTC).
Saturday 9 February 2008:
MW DX - Toronto dominated the DX logs tonight, presenting the best audio. Many other stations heard too, but didn't stay on 700 WLW, 760 WJR for long enough. Solitary station heard in the x-band (1620-1700 KHz) was KVNS from SE Texas.
Wednesday 30 January 2008:
MW DX - With a new EWE aerial across the back of the garden, here are some MW DX logs January 2008 DX logs. Pleasantly surprised at the number of stations heard in the x-band (1620-1700 KHz) from the US and Canada.
Tuesday 29 January 2008:
RDS - Again, lots more changes and additions to my UK Commercial RDS Listing. Thanks also to Neal in the NE for providing off-air details.
Monday 21 January 2008:
MW - CBC Moncton is soon to leave its MW channel on 1070 kHz (CBA). At present they're simulcasting on 1070 and their new FM channel 106.1 in Moncton, New Brunswick. Quoting the Information Morning webpage - For most people, the New Year means a fresh start. It's a time when many of us focus on improving ourselves. CBC Radio Moncton is no exception.  We work hard to deliver breaking local news and in-depth interviews. This year, however, we're also bringing you a better sound. We're quitting the 1070 AM frequency for a stronger sound and a healthier signal at 106.1 FM.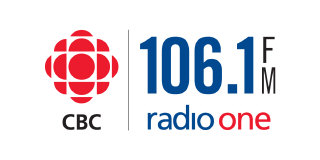 Sunday 20 January 2008:
MW - Most of the MW transmitters in Slovakia ceased broadcasting today, leaving just three - 702, 1017 and 1098 kHz - on the air broadcasting the Rádio Patria programme during the daytime. More on the Slovensky rozhlas website [this website may not work in some browsers] (also via Karel Honzik, Czech Republic)
Saturday 19 January 2008:
MW - RTE is to switch off their long used MW channel on 567 kHz which carries RTE-1. The Independent.ie website carries an article pointing out that many rural and offshore listeners rely on the MW channel as FM doesn't yet give full coverage - Anger as RTE to switch off medium wave band. However the longwave channel 252 kHz will continue to broadcast Radio 1. RTE's audience in London has long since effectively lost 567 kHz due to Spectrum Radio on 558 kHz.
Friday 11 January 2008:
MW - TWR have begun testing their new 100 kW transmitter on 1566 kHz in Benin, their progress is recorded in a daily diary. Initially it can only be used up to 50 kW power due to a defective insulator. Look for it in the early evening in the UK. Reception reports can be sent to 1566@twr.org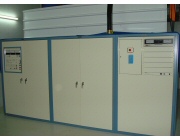 Last update: Sunday October 5, 2008 20:00 GMT
©Copyright 1996-2020 by Mark Hattam